Built-in ultrasonic ranges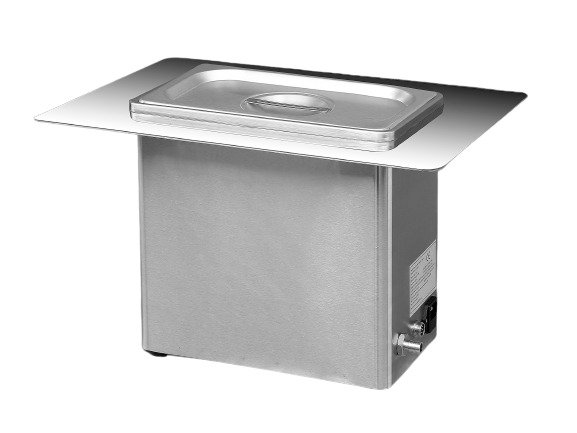 - Ultrasonic power 120 W - Heating power 200 W - Timer 1 ~ 99 minutes - Temperature 20°C ~ 80°C - Tank dimensions (WxLxH) 240mm X 140mm X 150mm - Weight 7Kg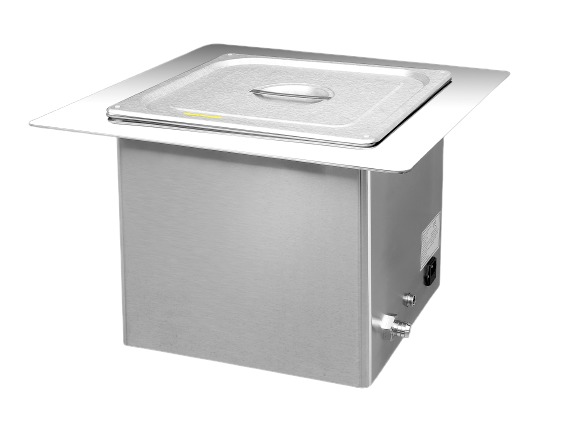 - Ultrasonic power 240 W - Heating power 350 W - Timer 1 ~ 99 minutes Temperature 20°C ~ 80°C - Tank dimensions (WxLxH) 305mm X 245mm X 150mm - Weight 12Kg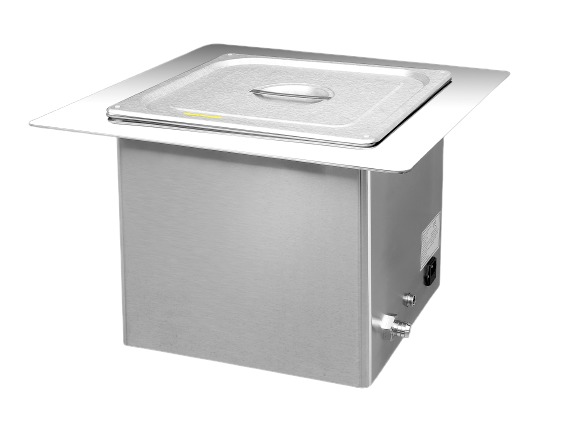 - Ultrasonic power 300 W - Heating power 450 W - Timer 1 ~ 99 minutes Temperature 20°C ~ 80°C - Tank dimensions (WxLxH) 330mm X 300mm X 150mm - Weight 18Kg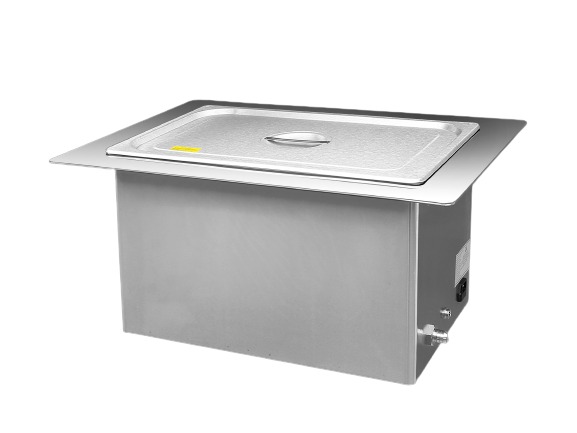 - Ultrasonic power 400 W - Heating power 650 W - Timer 1 ~ 99 minutes Temperature 20°C ~ 80°C - Tank dimensions (WxLxH) 305mm X 245mm X 200mm - Weight 21Kg
An innovative ultrasonic cleaner with a portable and/or built-in touch control panel. You can position it within a radius of 1 m around the ultrasonic tank.
This allows you to have a clean and easy to clean work area.
It has the same features and functionality as the heated standing tanks.
Draining is done directly from the touch control panel.